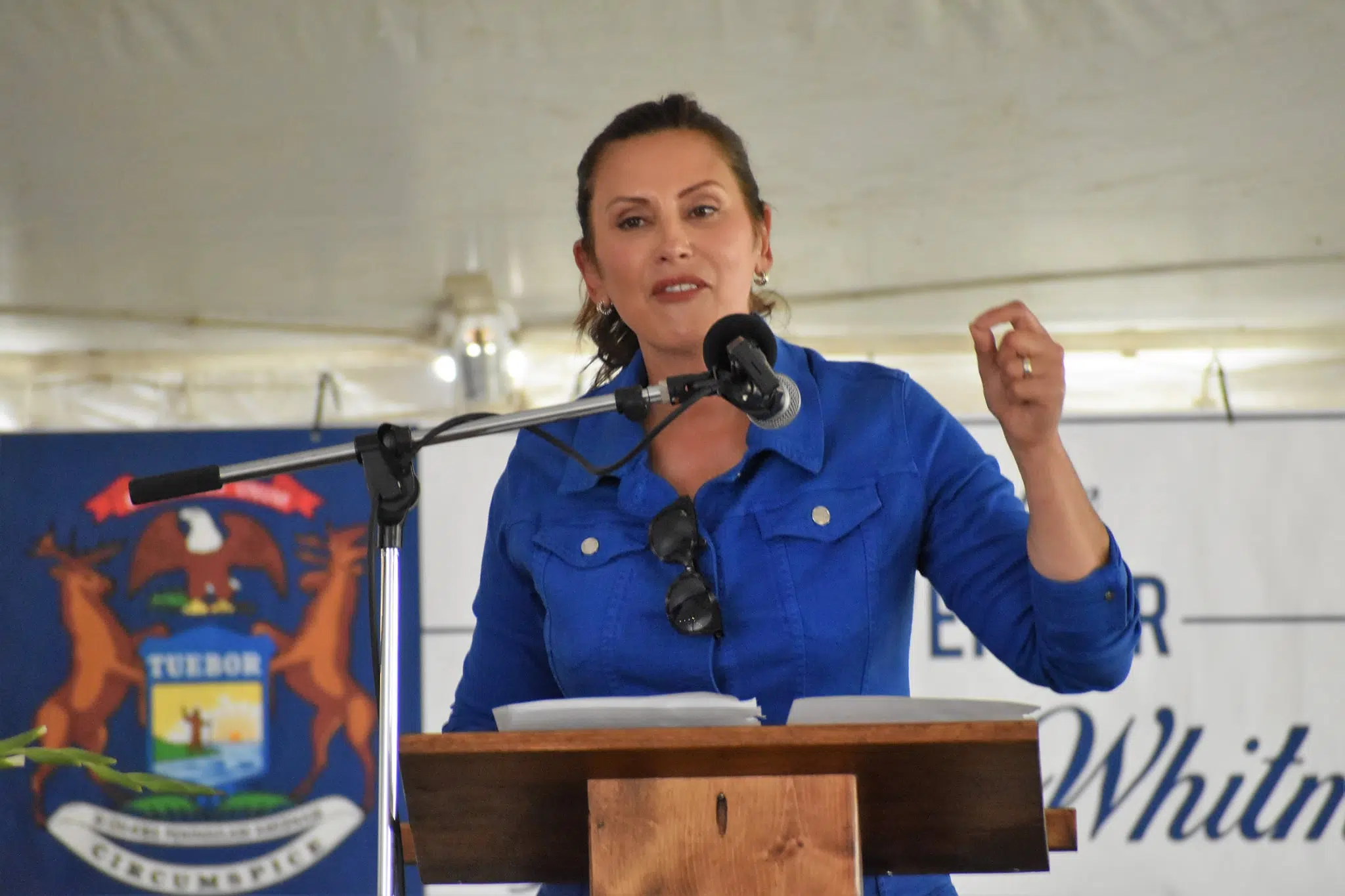 Whitmer signs infrastructure bills; $20 million for UP's Copper Peak
Governor Gretchen Whitmer today signed the Building Michigan Together plan, a bipartisan plan to invest nearly $5 billion in Michigan's infrastructure, grow the economy, create jobs and benefit families of all regions of the state. The historic plan will improve transportation, water and high-speed internet infrastructure in all areas of the state, building on progress made since Governor Whitmer took office by launching dozens of projects and supporting tens of thousands of jobs across Michigan.
"The bipartisan Building Michigan Together plan includes some of the largest investments in our infrastructure in Michigan's history. With this plan, we're building on our work to improve our roads, water, and high-speed Internet. I'm especially proud that this plan represents the largest investment in Michigan's history in our state and local parks, bolstering hundreds of local economies," said Governor Gretchen Whitmer. "I am grateful to our congressional delegation for sending us these resources and proud that the Michigan Legislature and I were able to come together to make this happen and ensure the reliability of our infrastructure for generations to come.
In Grand Rapids, Governor Whitmer gathered with local and state officials, outdoor recreation enthusiasts and members of the downtown Grand Rapids community to celebrate the plan's record investment in Michigan's local parks and recreation facilities.
The Building Michigan Together plan will invest in several notable local park projects across Michigan, including $20 million to fund the development of various rural outdoor recreation projects, including a new ski jump at Copper Peak, in the upper peninsula.
In addition to these flagship projects, the plan will invest $65 million, administered by the Michigan Department of Natural Resources, in grants to local community parks for infrastructure needs. The program will help support more than 4,000 local parks and trails across Michigan. The local park facilities grant program will be especially meaningful to the more than 3,000 members of mPARKS, the statewide recreation and parks advocacy association that has been a strong supporter of the project's adoption. financing law.
Parks and recreation facilities are an important part of Michigan's economy, generating value for surrounding communities, creating jobs and helping to support small businesses. Michigan's outdoor recreation industry contributes billions in the state's gross domestic product and supports 126,000 jobs and more than $4.7 billion in wages and salaries in the state.
On average, every dollar invested in land conservation generates $4 in economic benefits, which means the $200 million Building Michigan Together plan will generate $800 million in economic benefits for families, small businesses and communities. local.
"People's need for welcoming outdoor places nearby where they could safely spread out and stretch during the COVID pandemic has brought to light the enormous value of parks, trails and green spaces all over the world. Michigan," said Ron Olson, Chief of the Parks and Recreation Division of the Department of Natural Resources. "Unfortunately, the ability to invest in these recreational resources has not always kept pace with demand and critical infrastructure needs and today's record investment will help close that gap."
Michigan building plan together
The bipartisan Building Michigan Together plan includes some of the largest infrastructure investments in Michigan's history. The plan will protect drinking water, launch dozens of new road and bridge projects, build more affordable housing, expand high-speed internet, improve state and local parks, and support tens of thousands of jobs. More details can be found on Michigan.gov.
Grand River Greenway
The Grand River Greenway is a great illustration of the types of projects that will be supported by the record investment from the Building Michigan Together plan. When completed, it will connect tens of thousands of residents to the Grand River and the region's regional recreation system, which is built around the principle that a connected city and region – with more access to parks, housing , to businesses and to each other – is a prosperous place.
Downtown Grand Rapids Inc. will work with local partners to guide the investment of funds and help achieve two critical community goals:
Rehabilitate and expand the network of public parks along the river in the urban core.
Build segments of non-motorized public trails that better connect people to riverfront parks and the regional trail network.