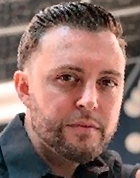 WABC welcomes Medugno to music radio weekend lineup
WABC welcomes Medugno to music radio weekend lineup
WABC / New York welcomes local crooner and artist Vinnie Medugno to its music radio weekend lineup. Your Cousin Vinnie will air from 5pm to 6pm starting Saturday, September 25 with hits from the 60s and 70s. Medugno has served as a replacement talent on WABC and has entertained New Yorkers with his covers of classic hits at festivals, charity events and concerts.
"Vinnie has been a tremendous replacement talent for WABC, and our music radio listeners love him," said Chief Executive Officer John Catsimatidis. "Bringing Vinnie on board for a weekly Saturday show was the next natural step. Vinnie playing hits from the 60s and 70s is a perfect introduction to Cousin Brucie's rock & roll night and Saturday Nights with Tony Orlando."
A native of Staten Island, Medugno has been DJing at New York area clubs and performing live at festivals, charity events, and concerts, opening up for some of the biggest names in classical and genre genres. rock & roll.
"There are a lot of young people in the New York area who love this music," added Medugno. "I am thrilled to be a part of the WABC Music Radio Weekend lineup with legends like Cousin Brucie and Tony Orlando. I love singing songs from the 60s and 70s, and now I will be able to play them 77 WABC . It's a dream come true. "