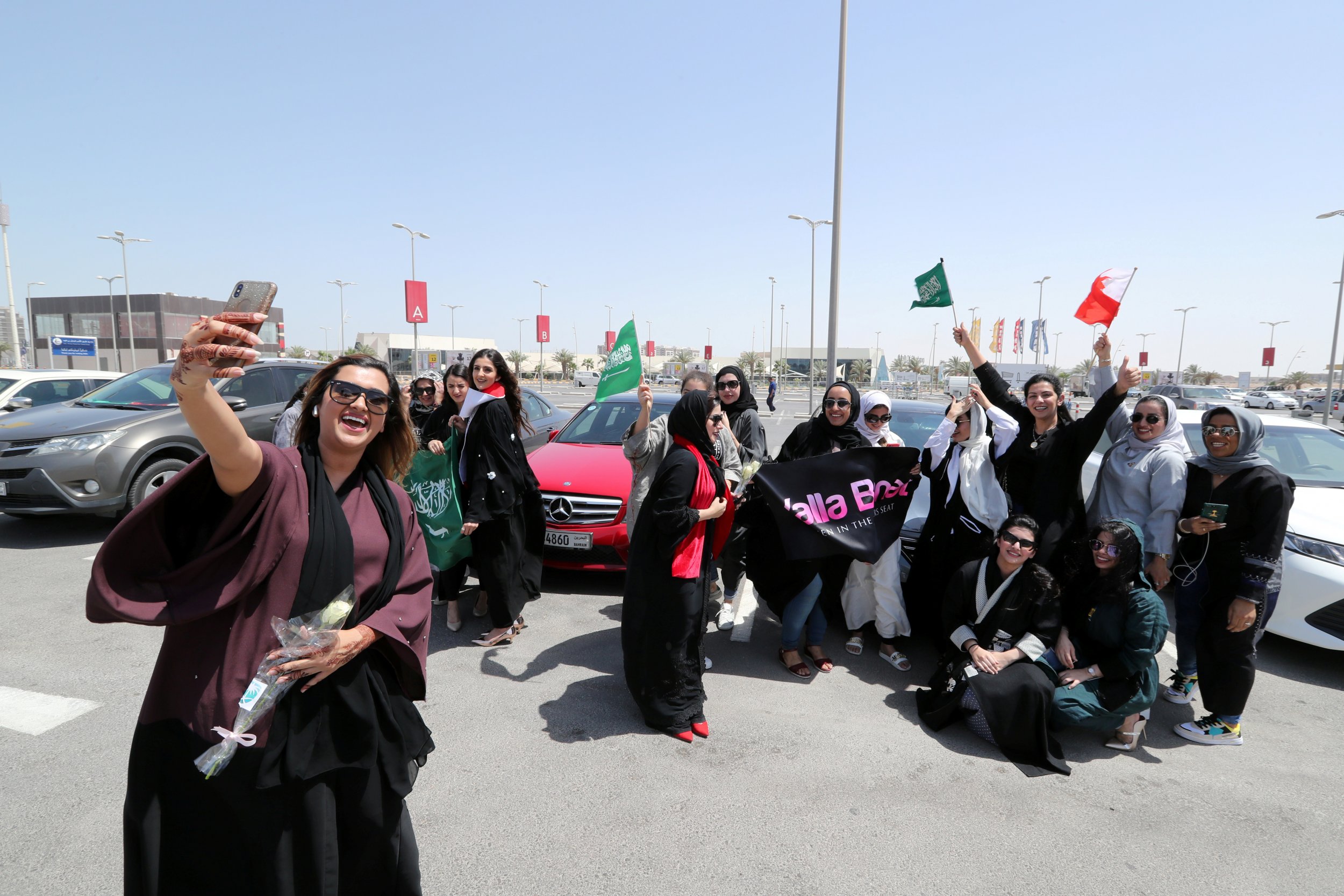 Saudi activists launch feminist online radio station
A feminist radio campaigning for women's rights in Saudi Arabia has been broadcasting for two weeks in the hope of becoming "the voice of the silent majority".
"We started this project to archive this phase for history, so people would know we were real, we existed. Saudi authorities could ban Twitter at any time and we would lose the archive of our thoughts. radio gives us the ability to record programs and broadcast them on other platforms, "Ashtar, one of the presenters, told the BBC.
Nsawya FM, or Feminist FM in English, has a team of 11 women working on the project, broadcasting programs through the Mixlr live audio streaming website, using only a laptop with editing software and a microphone. . With the exception of two, all the women are of Saudi nationality, but not all of them live in Saudi Arabia.
Because some women live in different time zones, communication can be a challenge. Many have work or school responsibilities and other time constraints, which can add to the difficulty. Nine of the women produce content, while two others present it, according to the BBC.
The women created a Twitter account for the station three weeks ago, asking for volunteer contributors to the project.
"Our aim is to be the voice of the silent majority, to give everyone the opportunity to share their views, ideas, critiques, articles and poems," said the station's first tweet announcing its creation.
Women in Saudi Arabia were granted the right to drive in June, with more than 120,000 applications for driving licenses on the day the ban was lifted, according to senior officials at the Interior Ministry and the Directorate of Transportation. circulation.
Women in the Persian Gulf country still face restrictions, including the right to marry, work or travel freely under the male guardianship system, and the Nsawya radio show hopes to draw attention to these issues.
Samar Badawi and Nassima al-Sadah, two prominent women's rights activists in Saudi Arabia were arrested earlier this month, Human Rights Watch reported.
"The arrests of Samar Badawi and Nassima al-Sadah show that the Saudi authorities regard any peaceful dissent, past or present, as a threat to their autocratic regime. After the recent arbitrary arrests of businessmen, women's rights activists and reformist clerics, allies and partners should ask themselves what "reform" really means in a country where the rule of law is scorned " said Human Rights Watch Middle East director Sarah Leah Whitson.