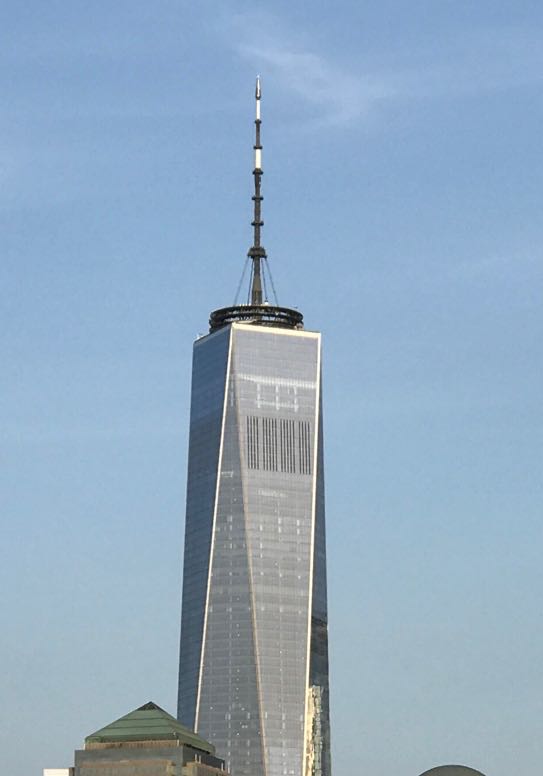 Radio broadcast returns to One World Trade Center
Now is the right time for this announcement: an FM radio translator will be turned on and signals will start broadcasting from the top of the World Trade Center, Inside the radio reports.
With all the death and destruction caused in the terrorist attacks of September 11, 2001 in New York City, three radio stations lost their signal. A massive antenna was atop the towers, providing service for WPAT, Columbia University's adult alternative, and New York City's public radio stations.
Over the years they have of course found other homes for their shows, but an FM translator from New Jersey has been transferred to the top of the new One World Trade Center in Manhattan, making it the first in this neighborhood in 17 years. .
The translator will broadcast a new format station, which should be found at 104.7 on the dial, within a few weeks.
"It was a two-year process to formulate and execute this project to support North America's first tallest building FM broadcaster," Bert Goldman told Inside Radio.
The tower already houses several television channels.
As for the original antenna, it was mutilated in the attacks and is now on display at the Newseum in Washington, DC, as part of a massive exhibit of the attacks and international coverage of that day. The exhibit also includes the camera and notebook of a photographer killed by falling debris and smoke.