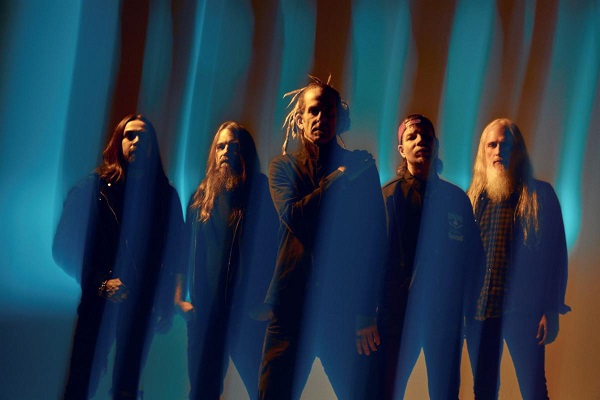 Lamb of God delivers crushing riffs on "Nevermore"
2022-06-15
Lamb of God is back with a new single, "Nevermore", on their new album "Omens"
Just days after announcing their new album, "Omens," the metal guys Lamb of God have released the album's first single. The song, titled "Nevermore", features crushing riffs and frontman Randy Blythe's powerful vocals.
"Nevermore" features Blythe starting things off with spoken verses before delivering a metal-suited scream, with guitarist Mark Morton kicking in late with a mile-high guitar solo. Along with the song, Lamb of God released the official music video for "Nevermore", which depicts Lamb of God being transported as cargo on the back of a truck, along with live footage. Watch the music video for "Nevermore" via the YouTube video below.
In other news, Lamb of God also recently announced a massive US tour in the fall of 2022, with support from Killswitch Engage. Other artists set to appear on select shows on the tour include Baroness, Suicide Silence, Motionless in White, Fit for an Autopsy, Spiritbox and Animals as Leaders. For more ticket information, visit the official Lamb of God website.
On the new album, Morton said, "The inner workings of the band have never been better. You can hear it in "Omens". You can see it in our performances, and if you're around us for five minutes, you can feel it. Regarding touring with Killswitch Engage, Morton said, "Our scene has grown from a small, loosely connected network of underground shows in basements and warehouses to a global phenomenon that has helped define an entire generation of modern heavy metal. . We are thrilled to announce "The Omens Tour", which not only celebrates the perseverance and impact of this original movement, but also the creativity and originality of the bands it influenced.
"Omens" marks the band's follow-up to their self-titled 2020 release. The album will arrive on October 7.
comments
comments
Similar Items