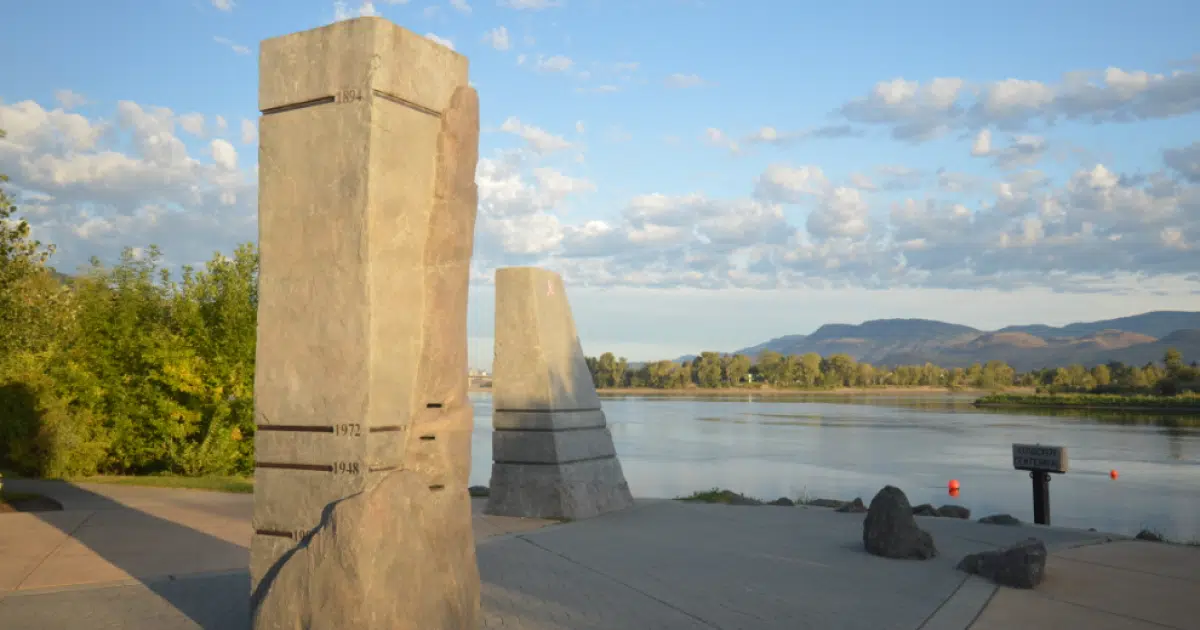 Kamloops council warned of potential historic flooding in coming weeks | Radio NL
A warning that this year's flood season in Kamloops could be one of the worst on record.
Utilities manager Greg Wightman said with a cooler spring than expected so far, Kamloops could be at significant risk of flooding this year.
"So predictions as they are right now, everyone is very hesitant to give predictions so early in the year, but we are looking at an event that could be something similar to what we saw in 1999. ."
The 1999 floods in Kamloops are noted on flood markers in Riverside Park.
He says cooler-than-average temperatures in April caused a historically high snowpack that, in the North Thompson, is 142% above average as of May 31.
"Obviously a cool spring delayed the melt and resulted in a continued buildup of snowmelt," Wightman added. "So what we usually see is snow that started melting all through April, we just kept piling snow into May here."
Wightman adds that snowmelt is about four weeks later than average.
The City warns that flood mitigation will focus on public properties, warning homeowners in low-lying areas that they should think about preparing for possible flooding.