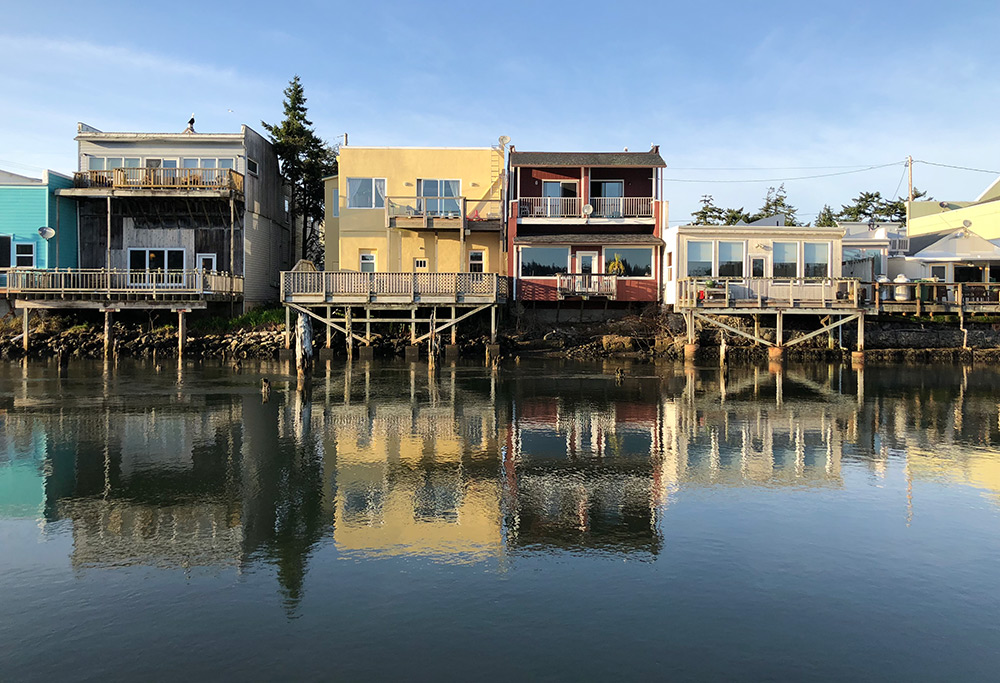 Athlete of the week; viking golf; viking baseball; Viking Softball – Coast Radio – Sports
athlete of the week
The Sports Club, Siuslaw News and Coast Radio Sports congratulate Siuslaw Track and Field Junior Athlete Sam Ulrich as Athlete of the Week. Sam completed an 800 meter race with a personal best of 1:58.68. he earned state qualifying runs in the 800-meter and 3,000-meter races.
An honorable mention goes to Joe Shepard senior of Mapleton who qualified for the state after a personal best of 41′-01" and a first place finish in the triple jump. Shepard had a personal goal of breaking the 40-foot mark, which he did earlier this year.
viking golf
Siuslaw's Ryan Klampe is tied at 6 for second in the individual standings after playing on day one of the OSAA 4A Boys Golf Tournament. The Viking Freshman, along with five other players, shot "one over par" on the front nine on Banks' Quail Run course. Valley Catholic Senior Ryoma Lane was the only golfer even after day one on the 6,359-yard par-72 course. The tournament ends this afternoon.
viking baseball
The Siuslaw Vikings battled the Marshfield Pirates last night as baseball season draws to a close. After taking a 7-point lead, the Pirates had the game well in hand, but the Vikings weren't giving up. The Pirates slowly got back into the game with 13 hits over the next 5 innings, leading by 9 runs and allowing just one more run by the Pirates to win Game 1 of the double-header 9-8. Andrew Jensen-Norman took the mound after Beau Erickson and held the Pirates scoreless in 4 2/3 innings. Game 2 of the Vikings double-header fell through even though they held on. Marshfield took a 4-point lead in the fourth and the Vikings made up for lost ground by scoring a point in the 4and and two in the 5and. The top of the 6and the Pirates made 3 more runs to take a 7-3 lead. The Vikings would score two more in the end of 6and but could not catch the pirates. Final 5-3 Marshfield. The Vikings end the season with 10 wins and 15 losses.
viking softball
Viking softball also ended its season against Marshfield. In the double header, the Pirates won 20-0 in the first game and 20-10 in the second.